My project this week is setting up a new power tool bench in my workshop. First, the sad "before" picture.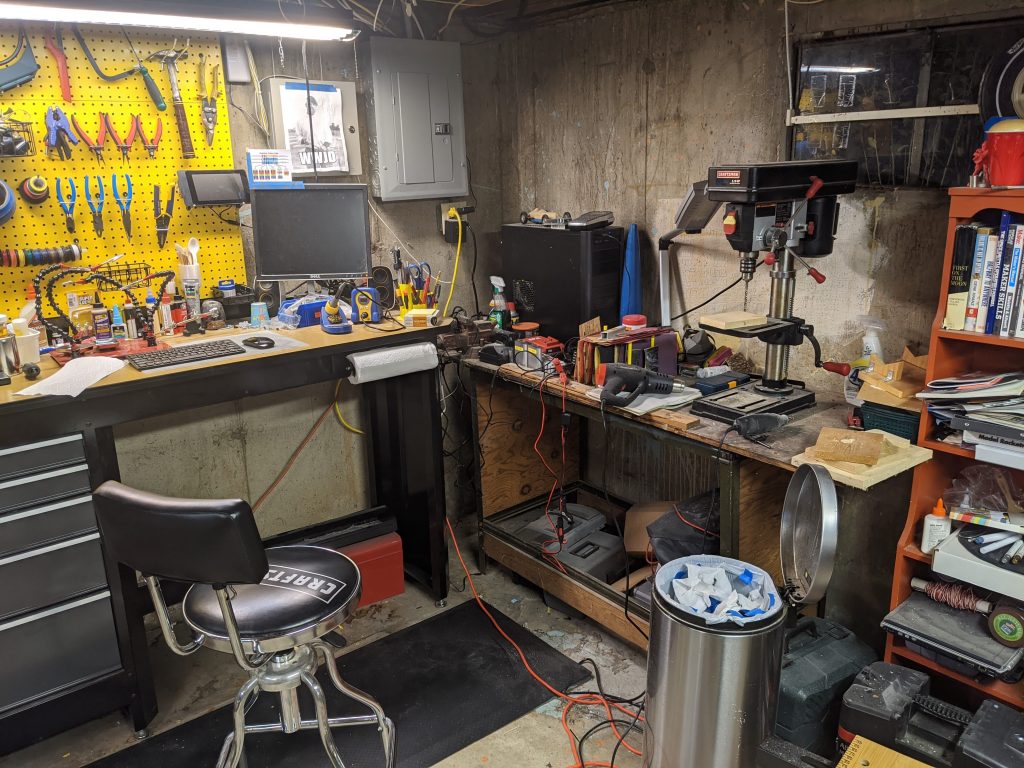 The side workbench, that the drill press is sitting on, was in the house when my wife and I moved in in 2003. It could very well be older than I am. As much as I respect the previous owner's DIY skill for making a homemade workbench last half-a-century-ish, it was time for an upgrade.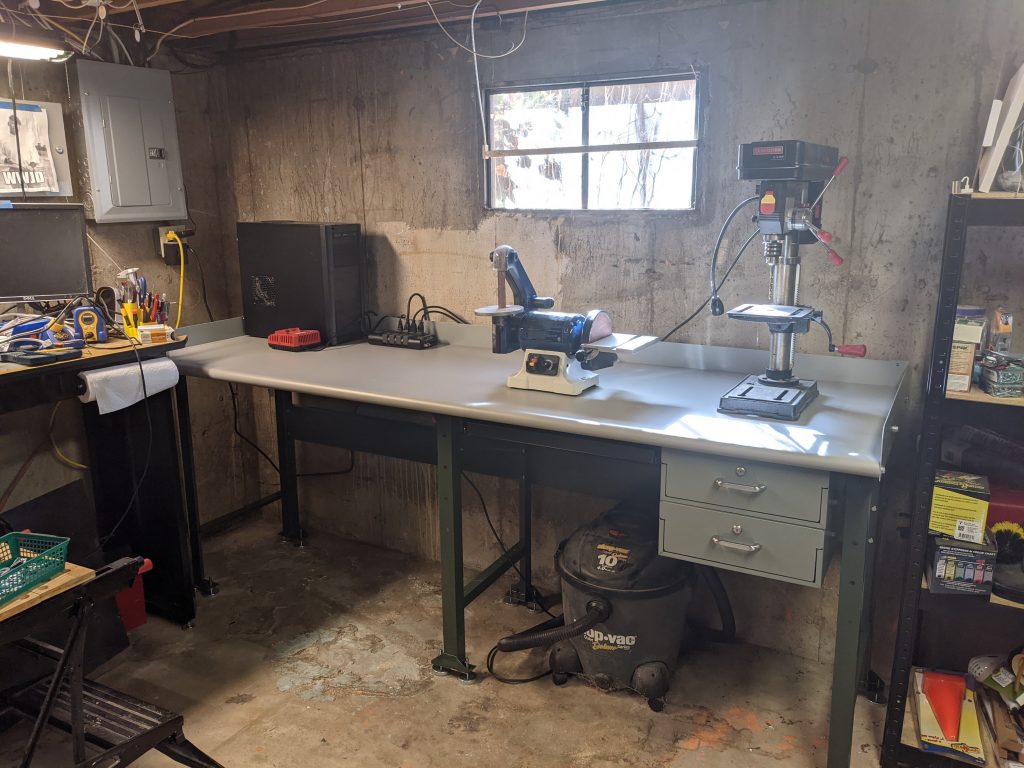 The new workbench is built from McMaster-Carr pieces, around a 30″ x 96″ benchtop. The drill press and the new belt/disc sander go on this side (previously I just had the sander stashed under a table and put it on my workmate to use it) and there's room to add a saw. I kind of want to get a small bandsaw but haven't decided between that and a scroll saw.